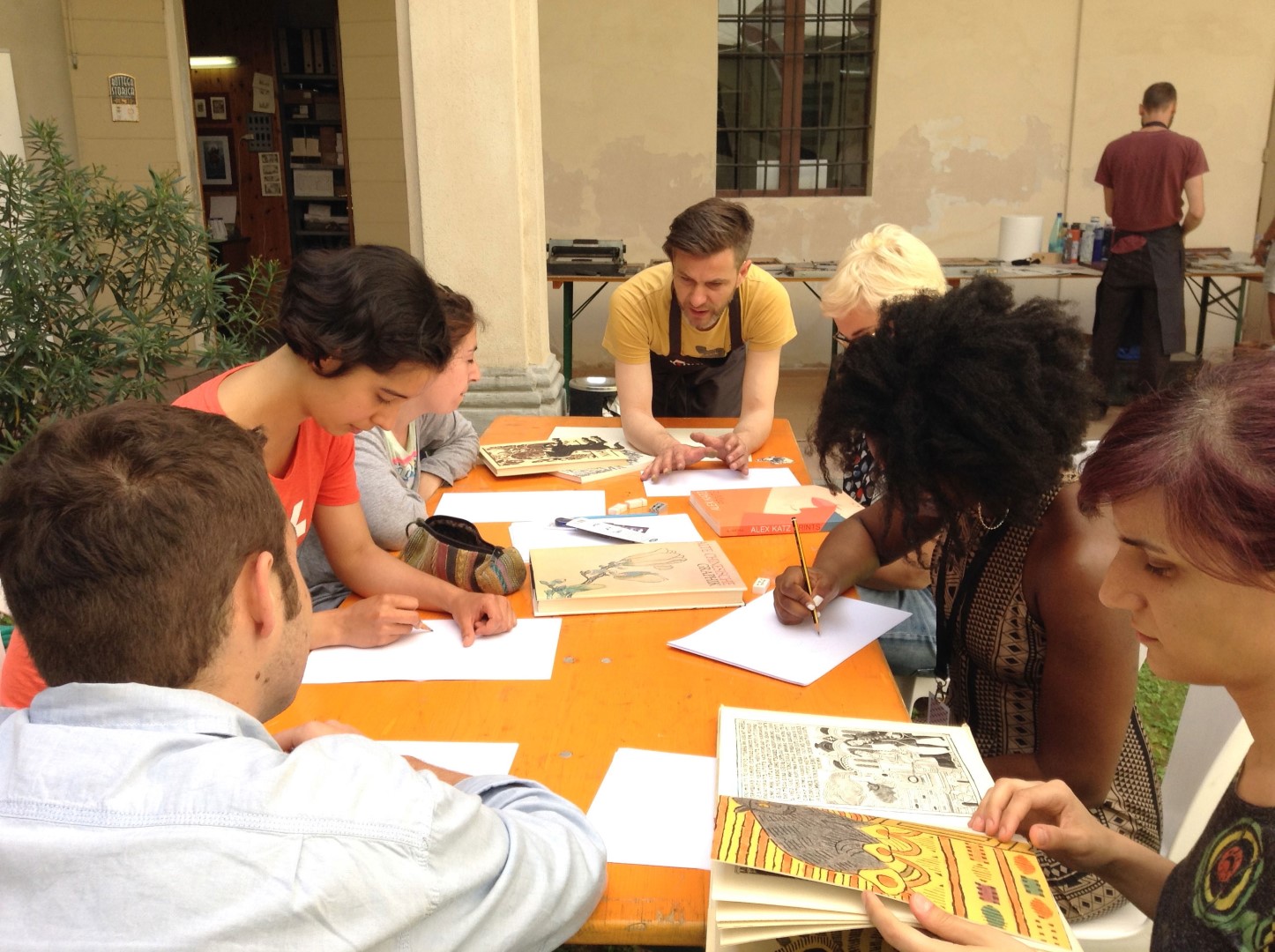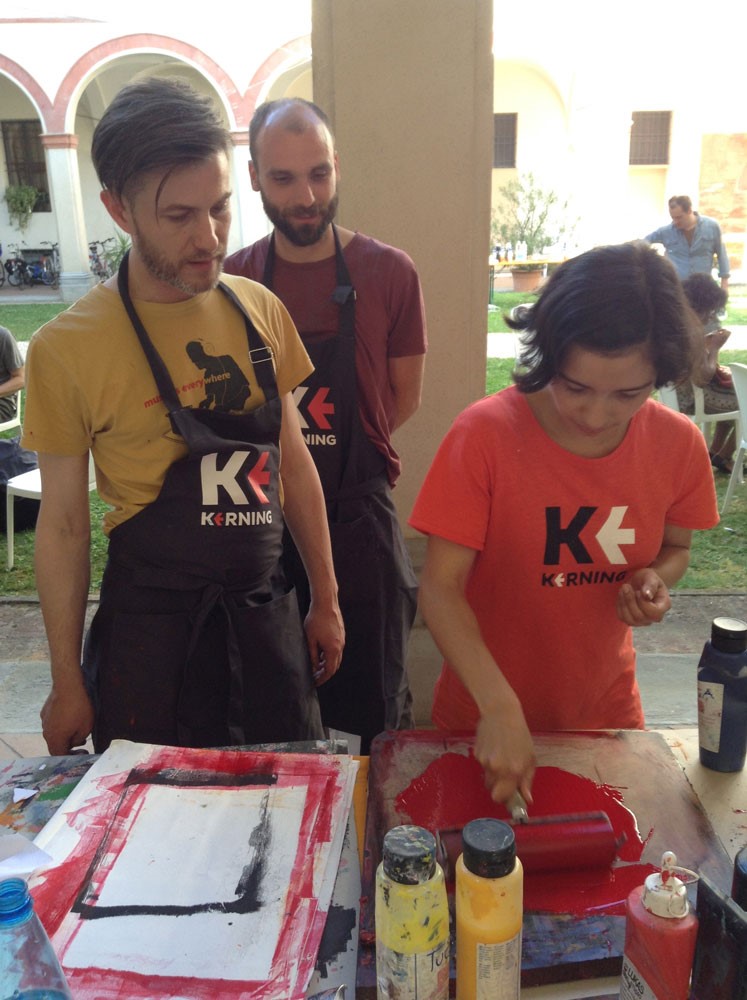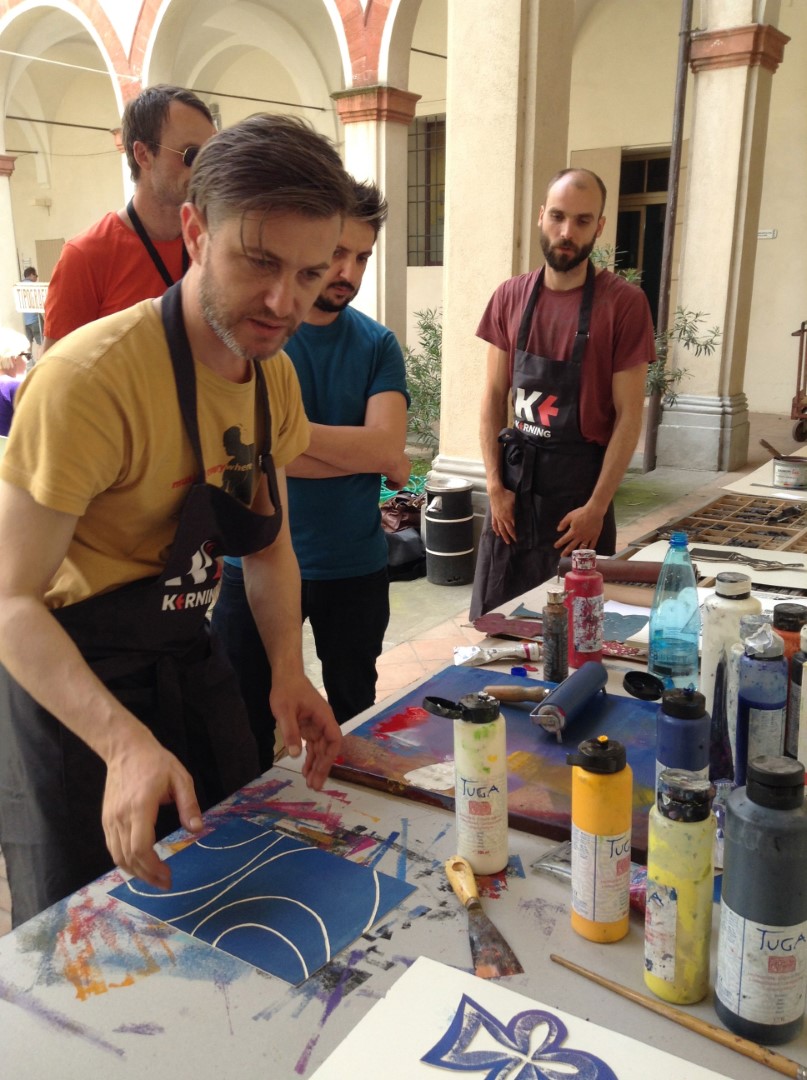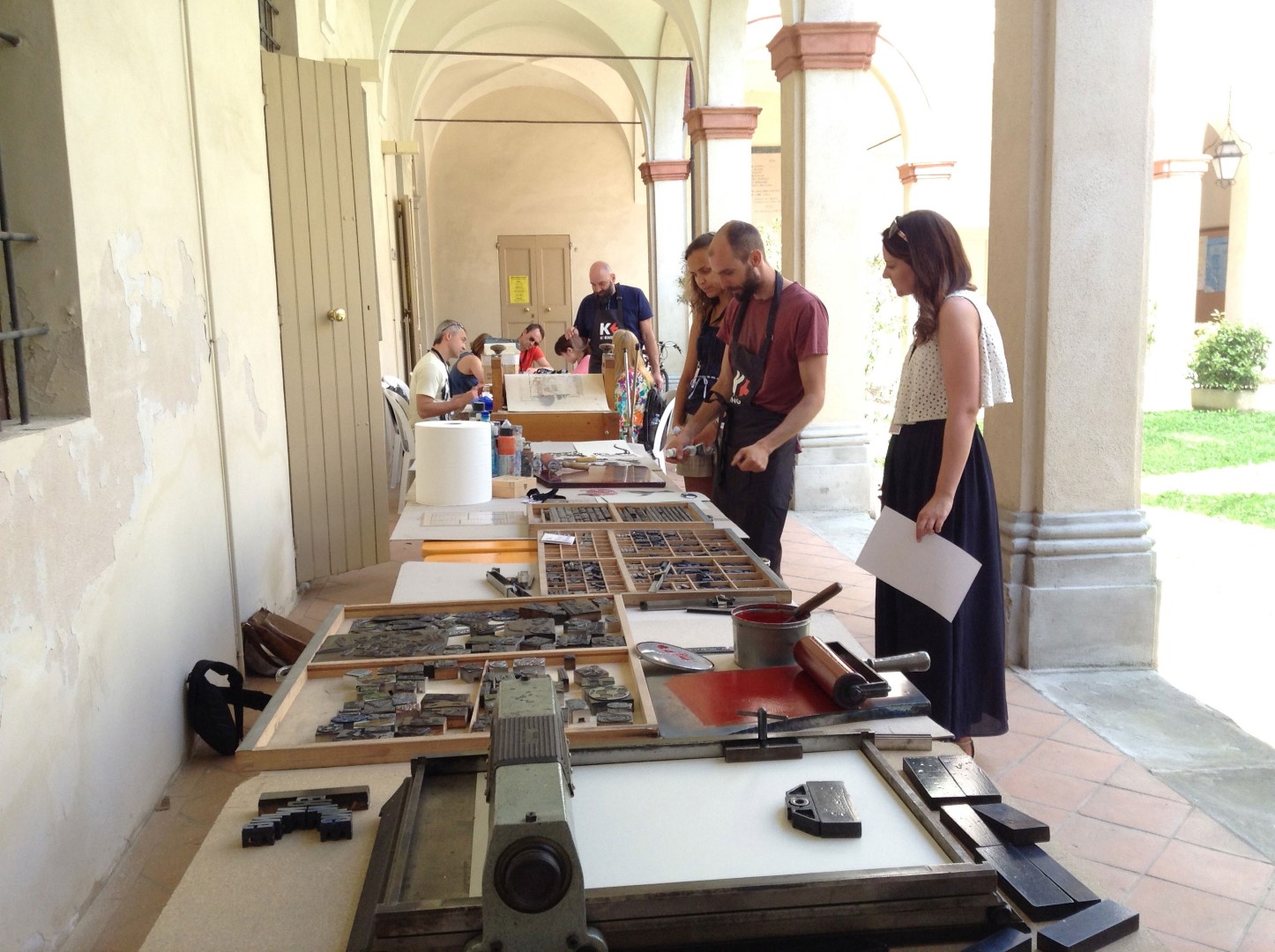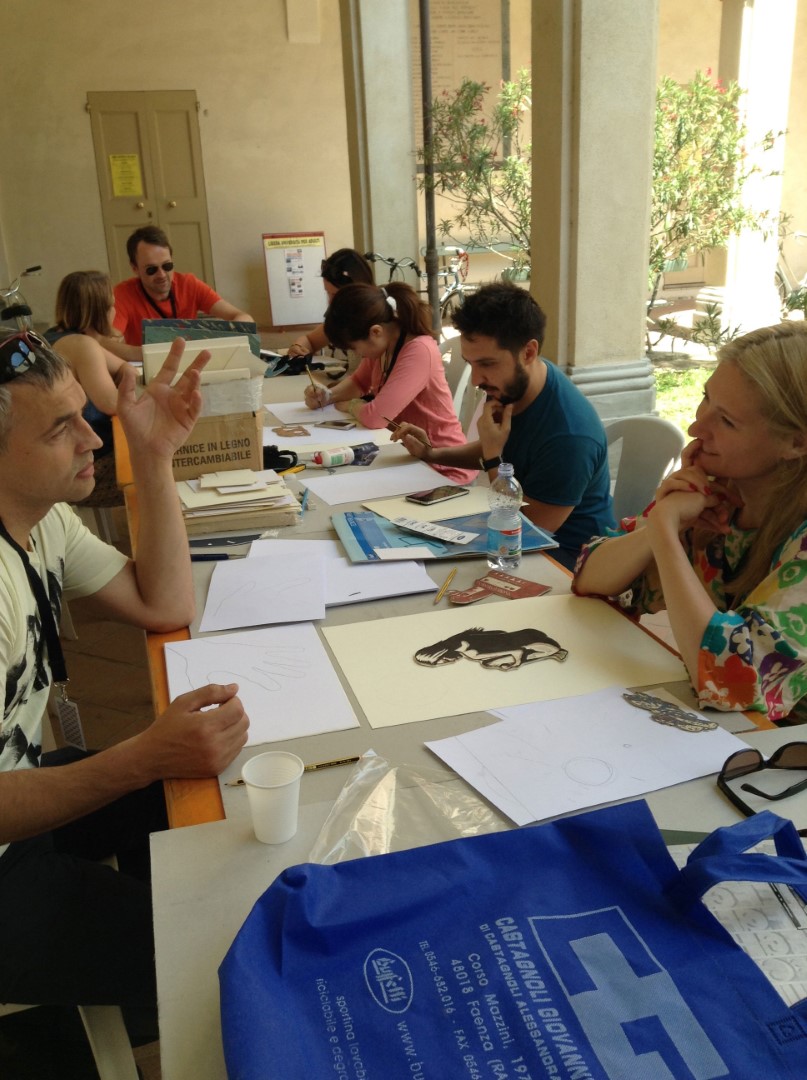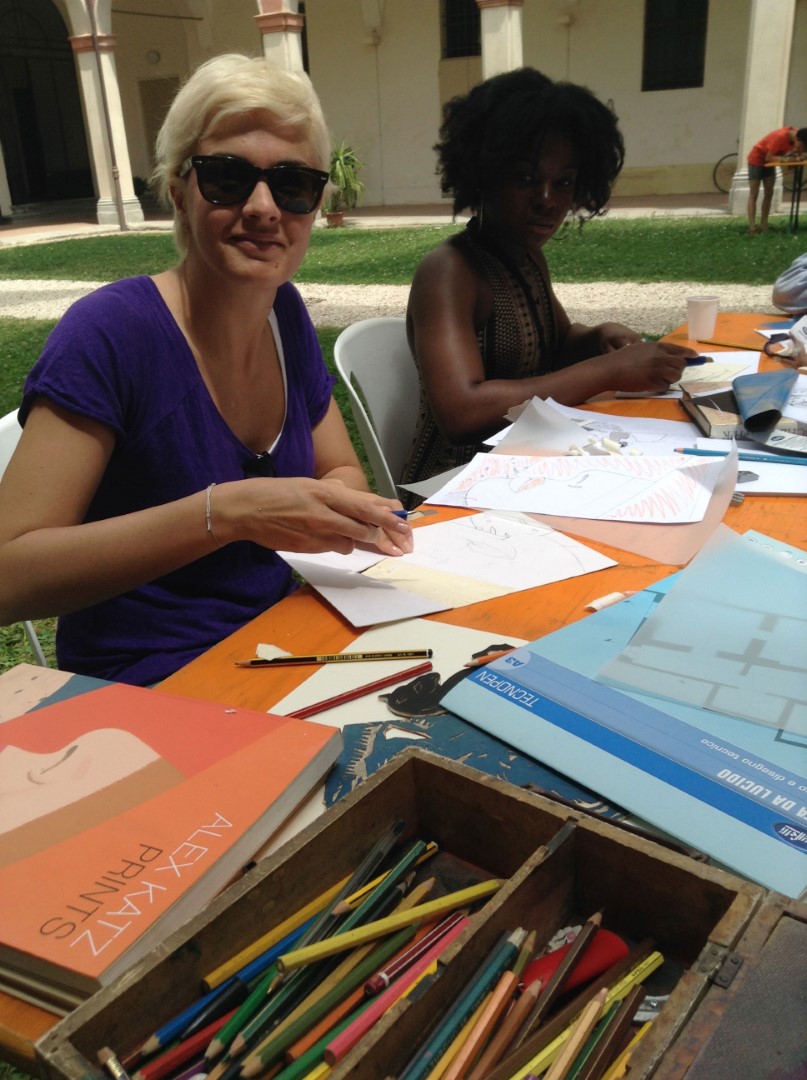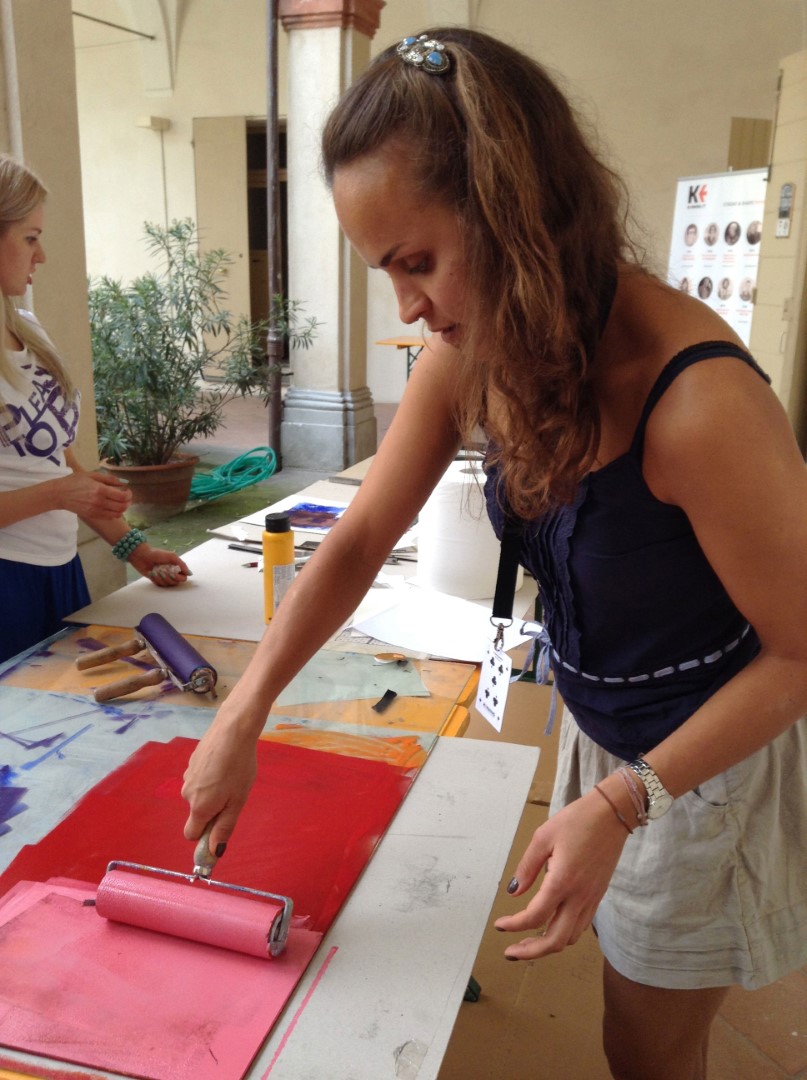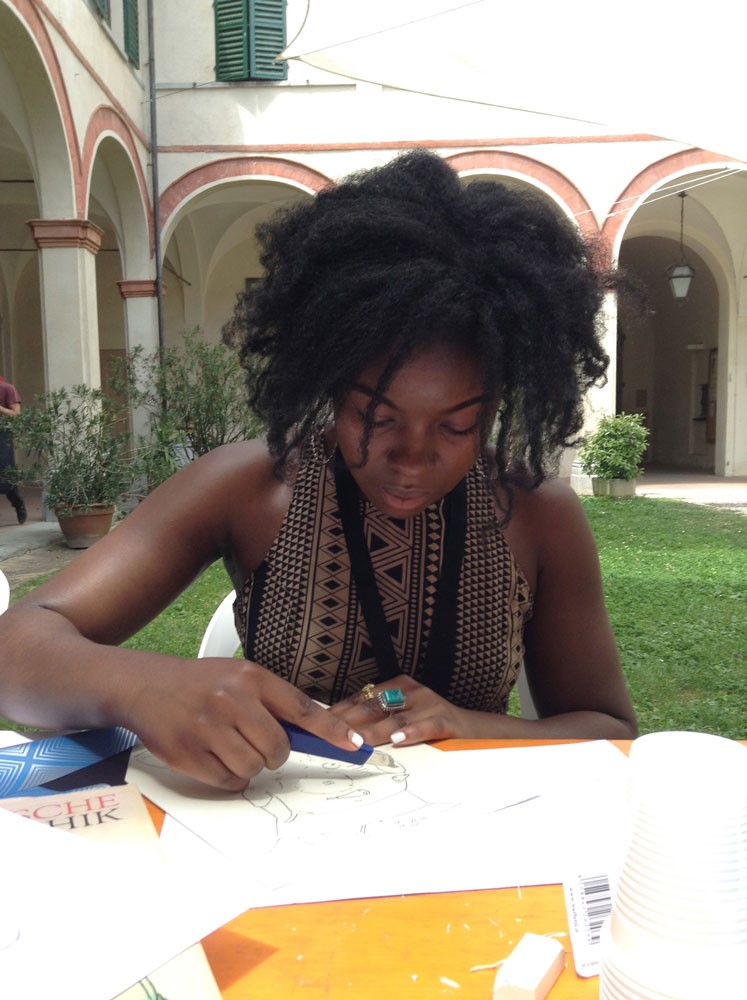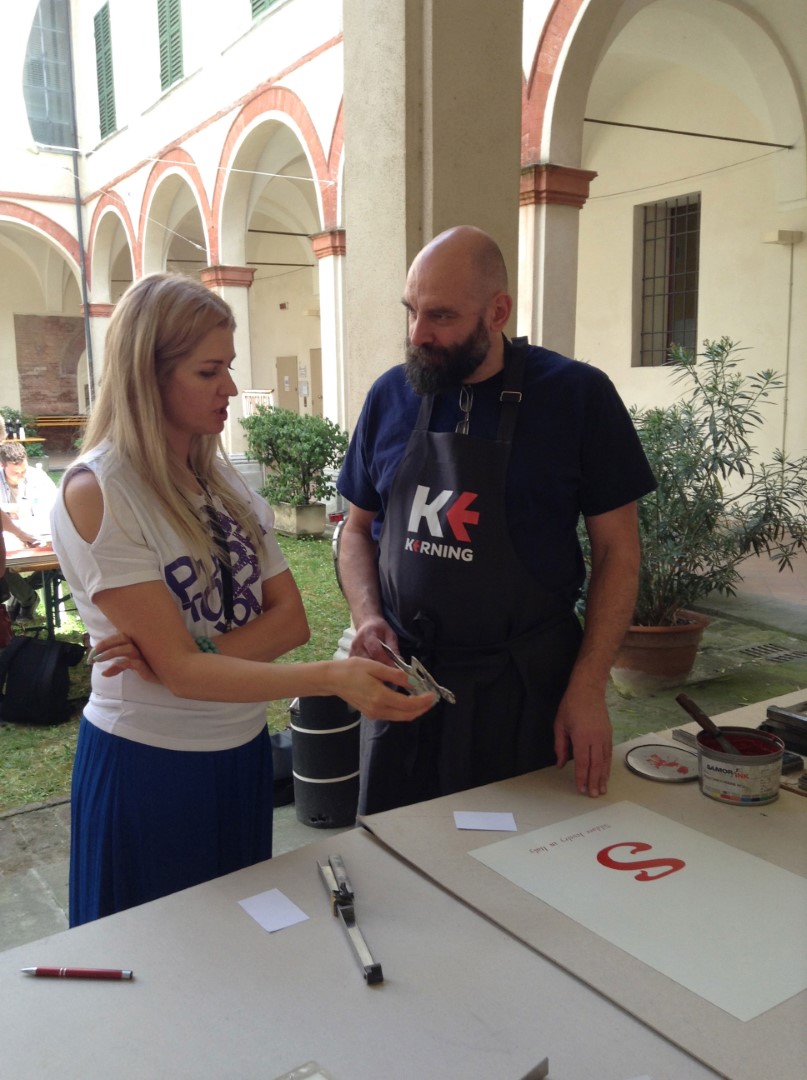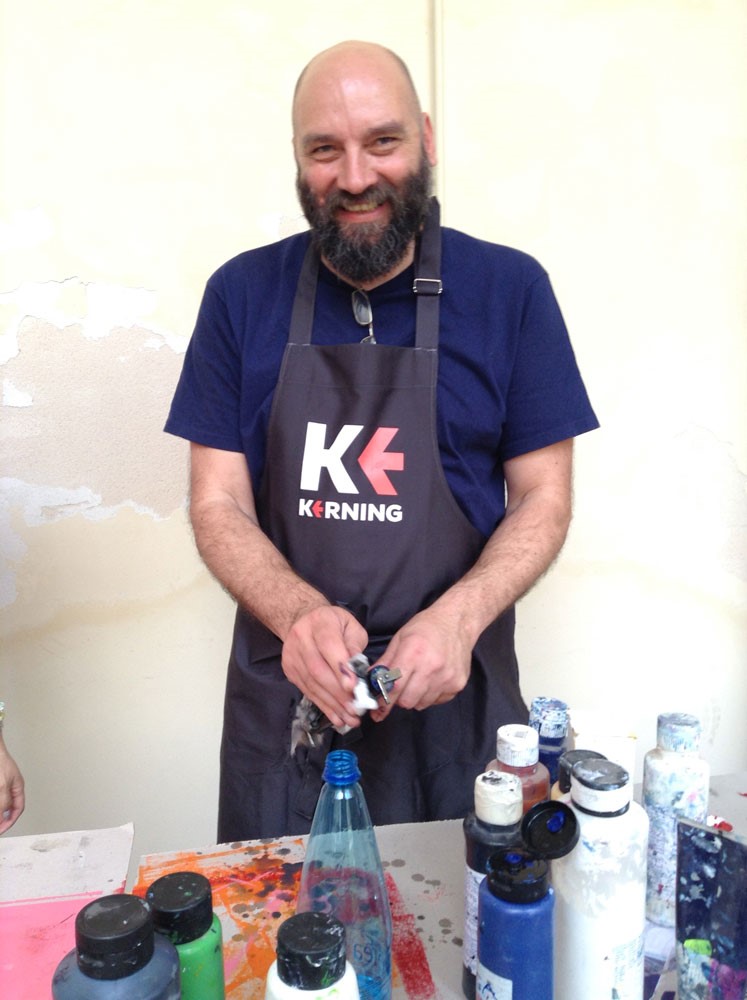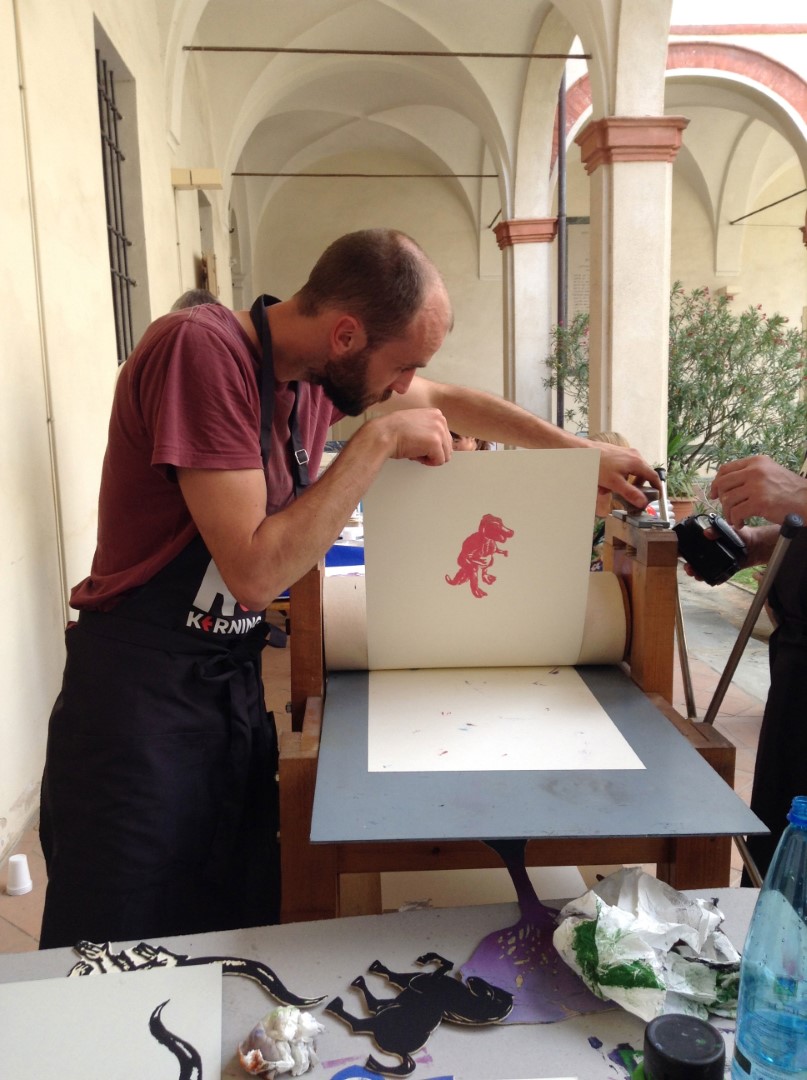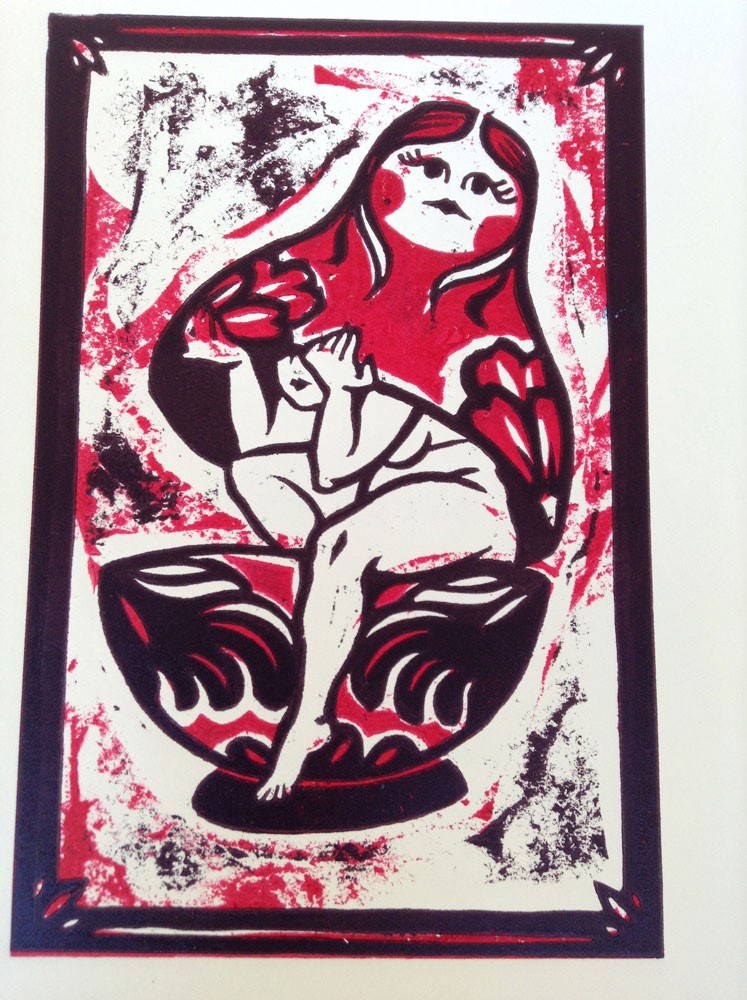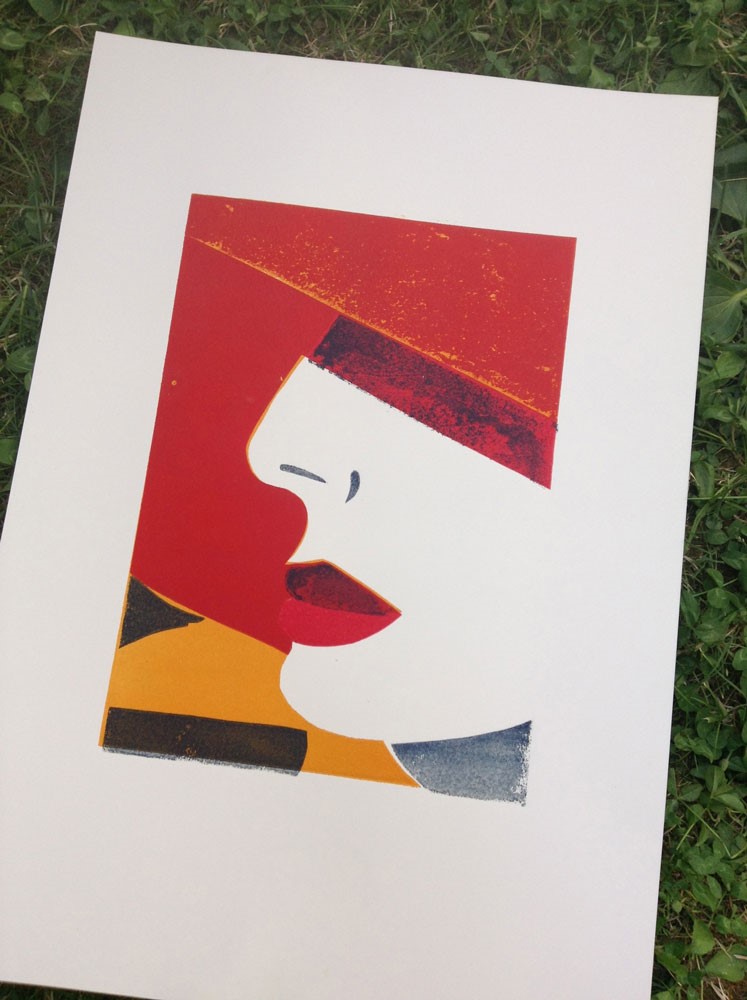 Faenza Kerning 2014
The basics of typography and of the printing reproduction for press and artistic works.
A journey into the letterpress typography of the past Century. You will learn how to properly compose with old lead-types and original woodcut block-prints.
You will use original types made by famous Italian cover-magazine-illustrators and artists, from Art Nouveau to Futurism period, such as Antonio Moroni or Francesco Nonni.
This is a rare opportunity to see Damiano Bandini using an old, huge, Nebiolo printing press, and smell the inky air of the same poky workshop, La Vecchia Stamperia, where that machine has been operating since 1920, providing the first Town newspaper.
Moreover, if you are a decent drawer, you will be able to reproduce your own creations (letters, clip-arts, others…) using to the poorest and quicker art form of duplication: the cardboard-cut!
Innokentiy Fateev and Enrico Versari will follow you step by step, developing your ideas, from drawings to the carved cardboard as block-prints, combining them in a unique artwork reproduced in series thanks to a handy printing press.
Materials: cutter, paper, cardboard and inks will be provided by the KERNING Crew.
On June 5th (only workshops) and 6th (conference day) 2014 we will gather in Faenza, in the very heart of Italy, top notch speakers from the whole world of digital and web typography to create an unique event. Kerning features a day of workshops (Jun 5th) and a Conference day full of talks (Jun 6th). Kerning offers a very interesting chance to meet developers, gurus, managers and innovators from all over the world. Kerning is a non-profit event. We want to help grow a community of prepared developers keeping knowledge affordable.
Leave a Reply
You must be logged in to post a comment.